In January 2010 we upgraded our website and Learning Management System, and included a feedback form which has provided us with invaluable comments and suggestions about what our customers love about our courses and how we can improve.
We've been using those suggestions to boost www.eskyweb.com and I'm pleased to announce a new reporting feature for Supervisors/Managers who oversee more than one trainee.
Previously, to view trainees, Supervisors accessed the Control Panels for each course, where users for each course were listed separately.
The 'report' link that now appears in the Supervisor's Control Panel lists all users alphabetically by first name and shows course progress in all courses they're assigned to. This quick overview has proved popular in trials, helping supervisors to quickly identify the trainees who haven't started their course or who have started but not completed.
This shows a trainee list requiring attention…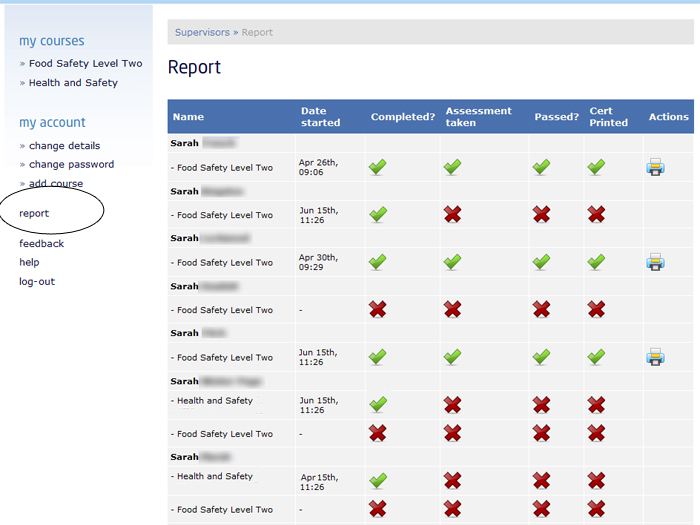 This shows an ideal scenario where the supervisor has identified problem areas and resolved them…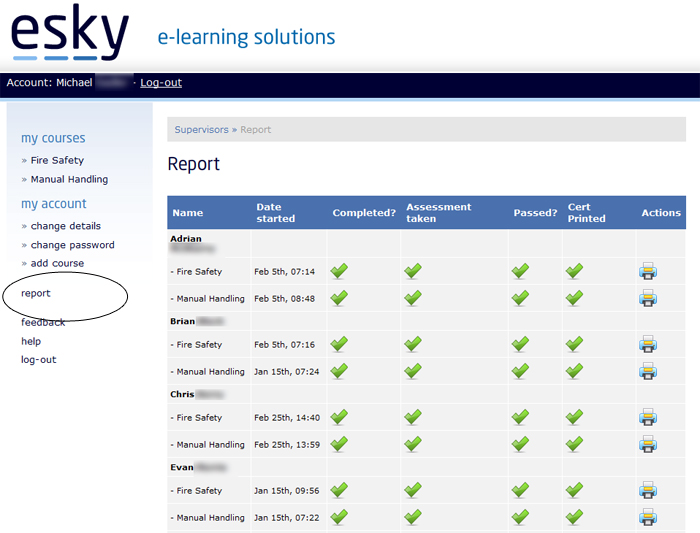 Full and downloadable reports are still available within each course's Control Panel, but the overview report enables supervisors to manage the training much more effectively.
Lauren@Esky
This blog is brought to you by
Esky e-learning